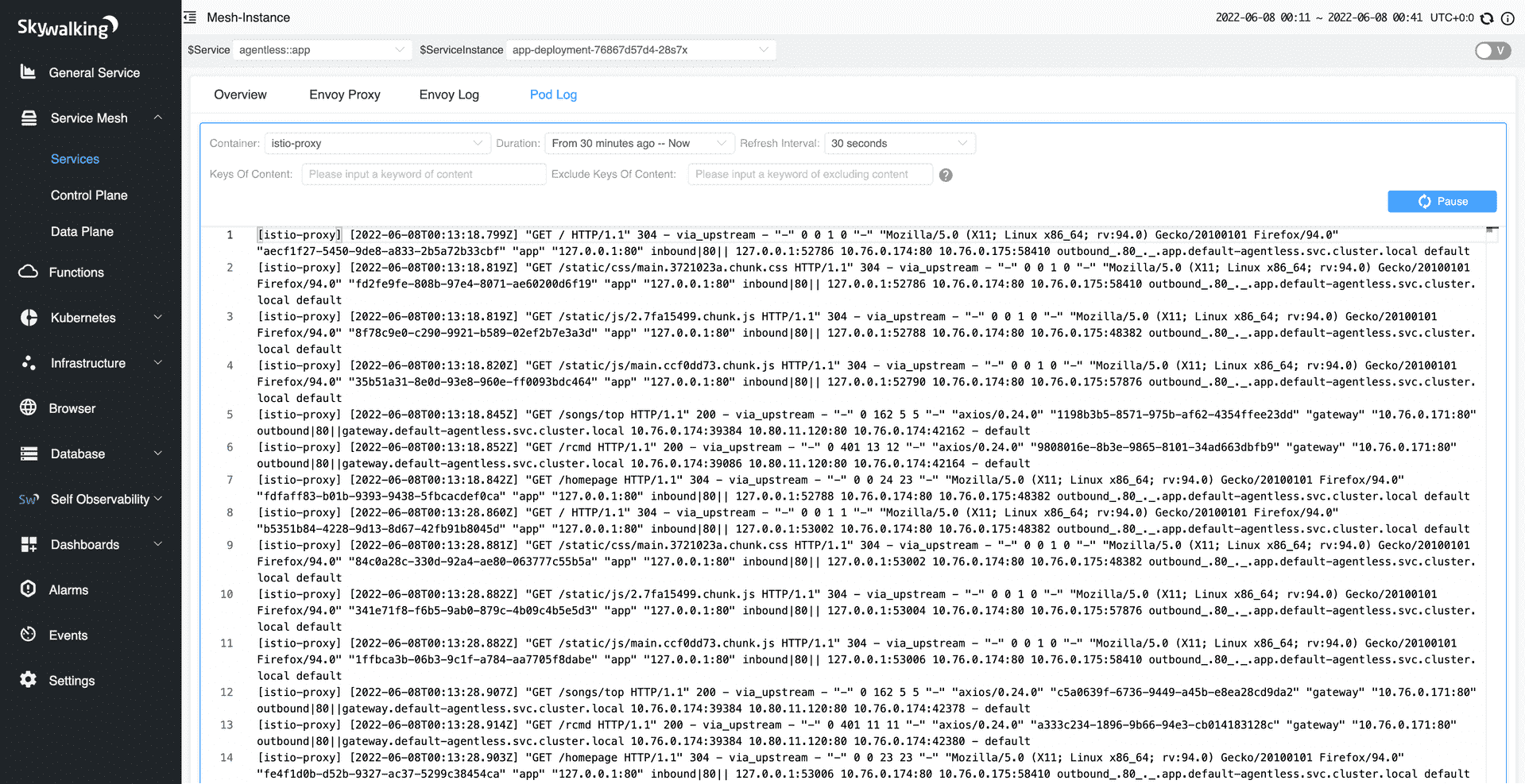 All-in-one APM solution
Tracing, metrics and logging

SkyWalking is built for consistent observability. Monitor everything happening to your application in browser.

Agents for your stack

Java, .Net Core, PHP, NodeJS, Golang, LUA, Rust, and C++ agents with active development and maintainance. eBPF profiler for C, C++, Golang, and Rust as additional.

Service Mesh and FaaS ready

Service mesh and FaaS observability built-in. Collect and analyze data from Istio + Envoy Service Mesh and OpenFunction as FaaS platform.

Everything your team expects from an APM for distributed system
Light weight and modular

No big data stack. Adopt to different scale by configuring which modules to include.

zookeeper

etcd

kubernetes

Alarms support

Built-in webhooks support for automatically sending out event notifications via HTTP, gRPC, Slack, and more.

rules

Pluggable storage

SkyWalking supports a wide range of backend storage solutions, and they are pluggable.

h2

ElasticSearch

MySQL

PostgreSQL

Performance

SkyWalking agents provide little extra load for target services.

1k requests/s

4k requests/s

5k requests/s

All Stacks Monitoring

SkyWalking provides native agents and works with global observability tools to support all stacks monitoring.
The vibrant community that makes all happen
Thousands of contributions every year

In the past years, SkyWalking accepts thousands of contributions from hundreds of people globally, and continuous.

600 contributors milestone

SkyWalking has over 600 contributors based on GitHub repository statistics. This is a remarkable achievement for the whole diverse community.
Ready to get started?
Run SkyWalking in a snap
Try this demo music application to showcase features of Apache SkyWalking in action.
All releases
Stay tuned with SkyWalking