What is SkyWalking?
SkyWalking is an Observability Analysis Platform and Application Performance Management system.
Tracing, Metrics and Logging all-in-one solution.
Java, .Net Core, PHP, NodeJS, Golang, LUA, C++ agents supported
Istio + Envoy Service Mesh supported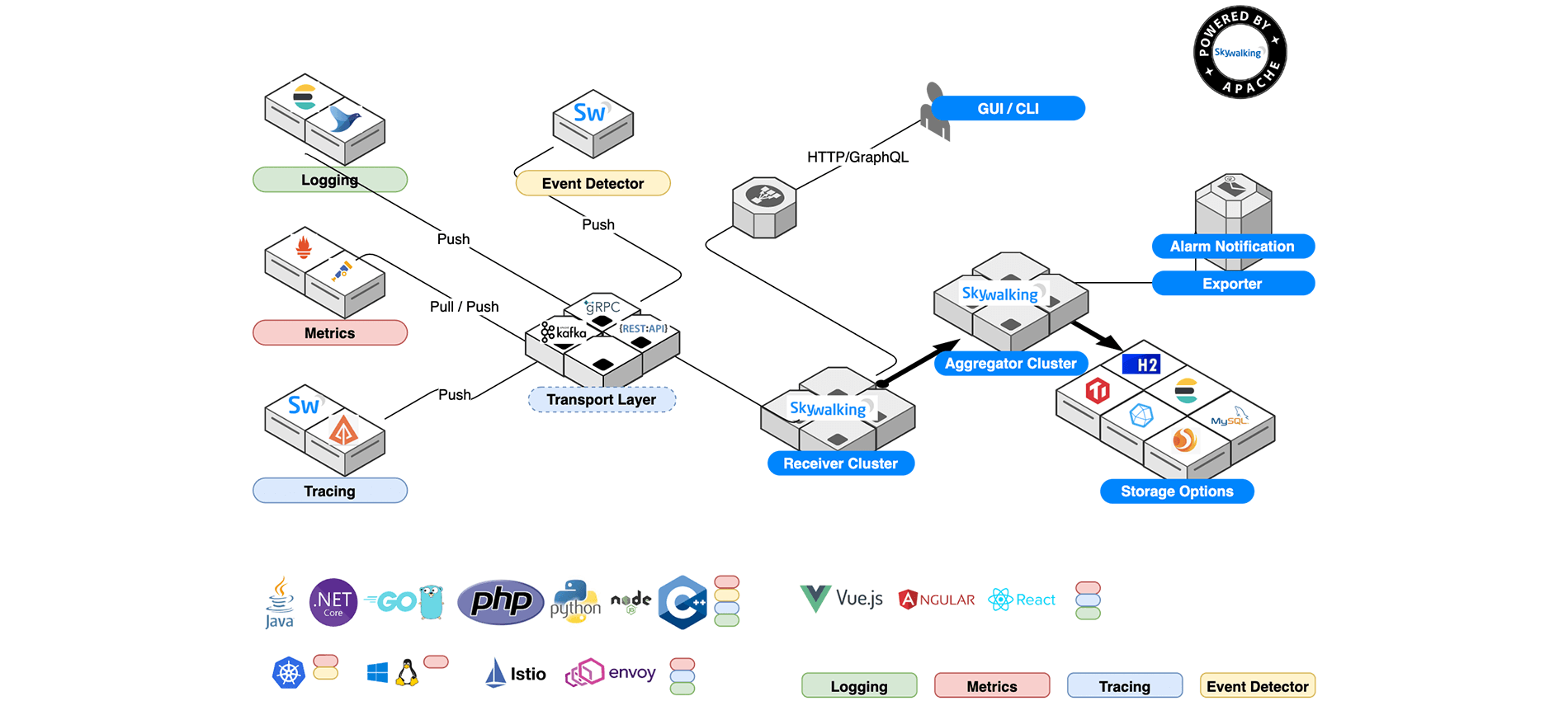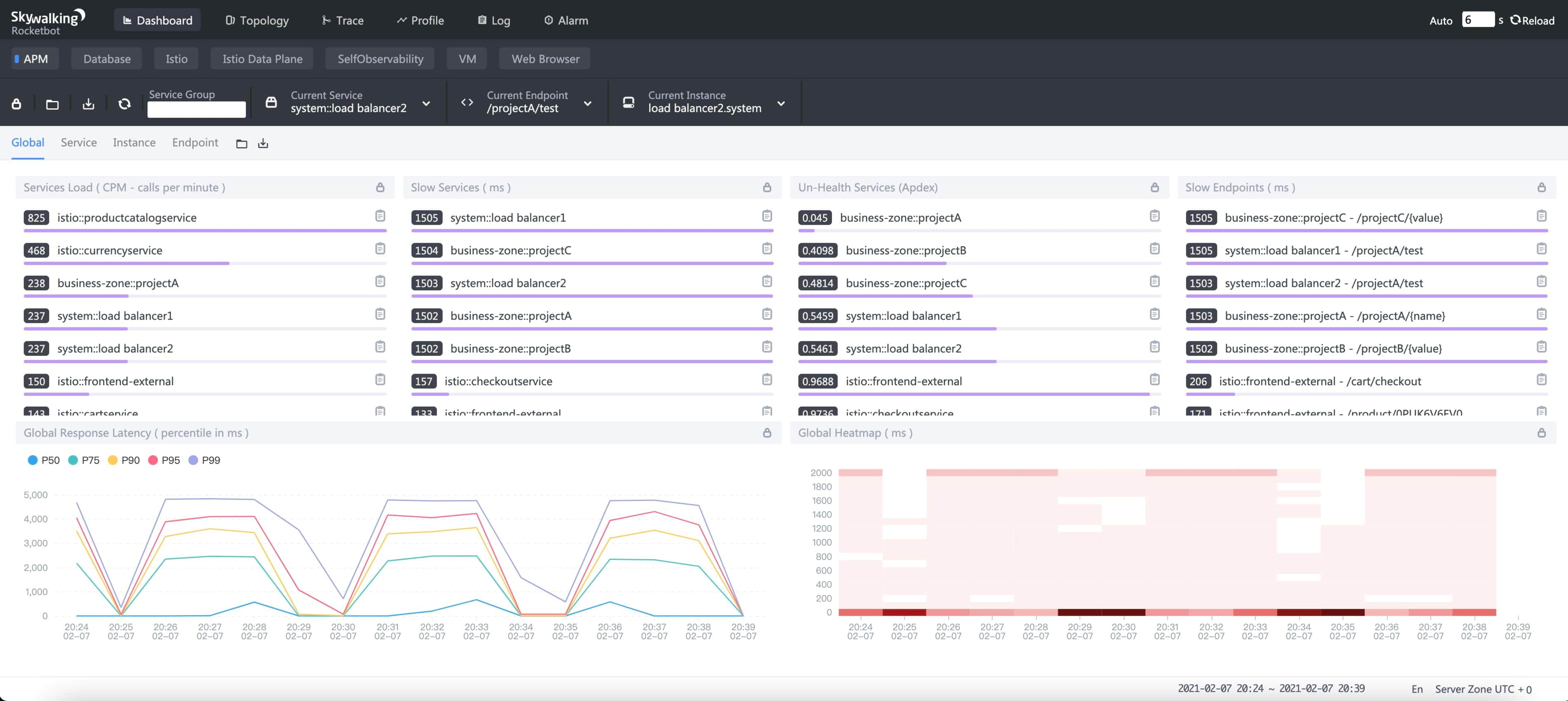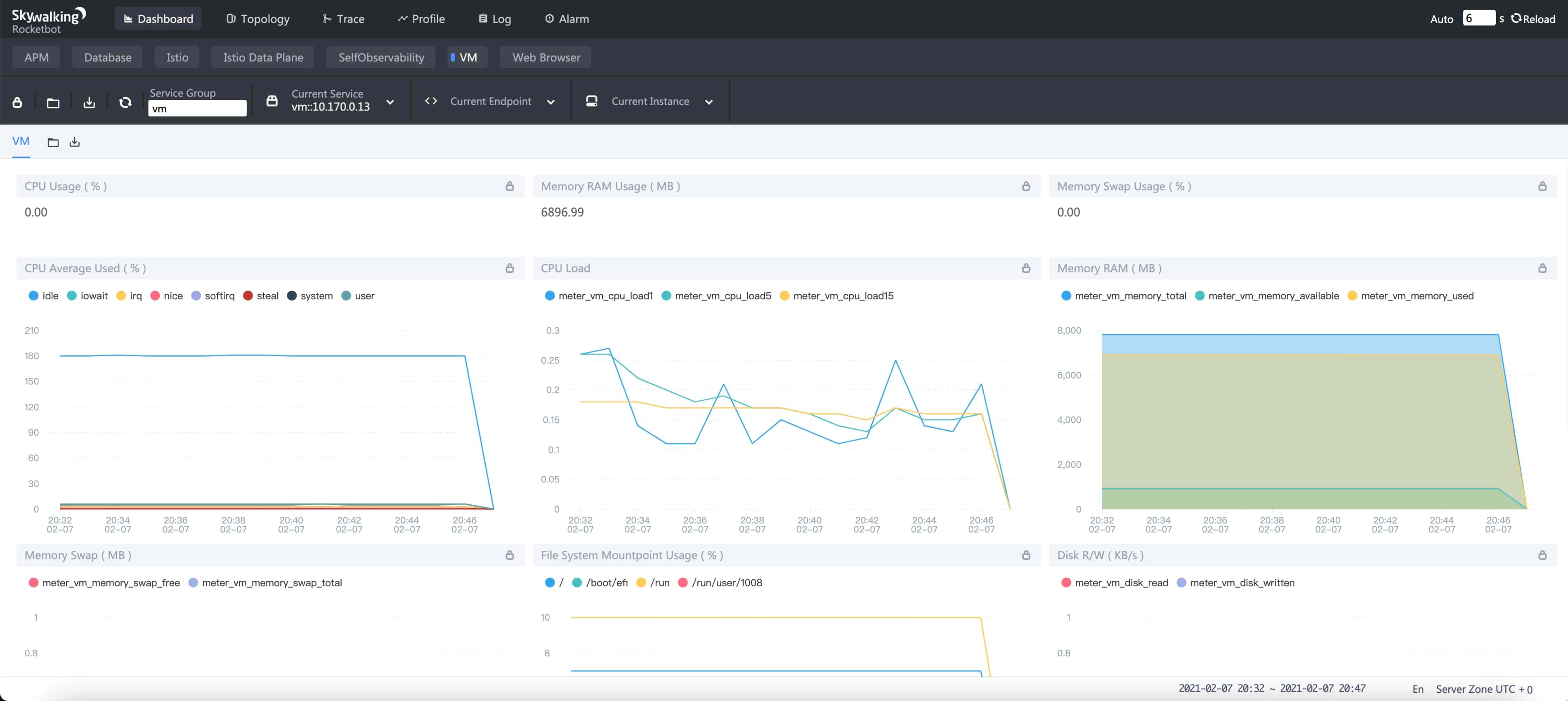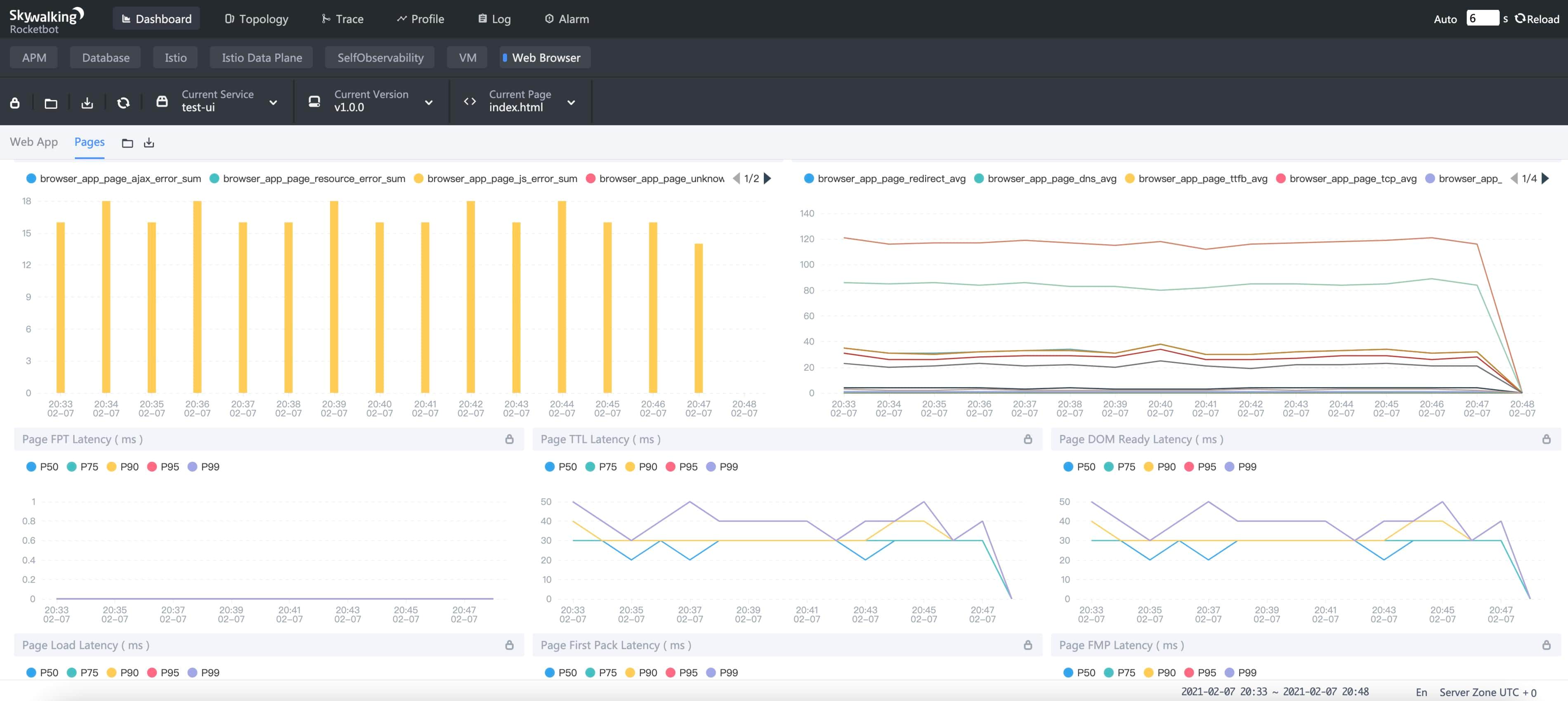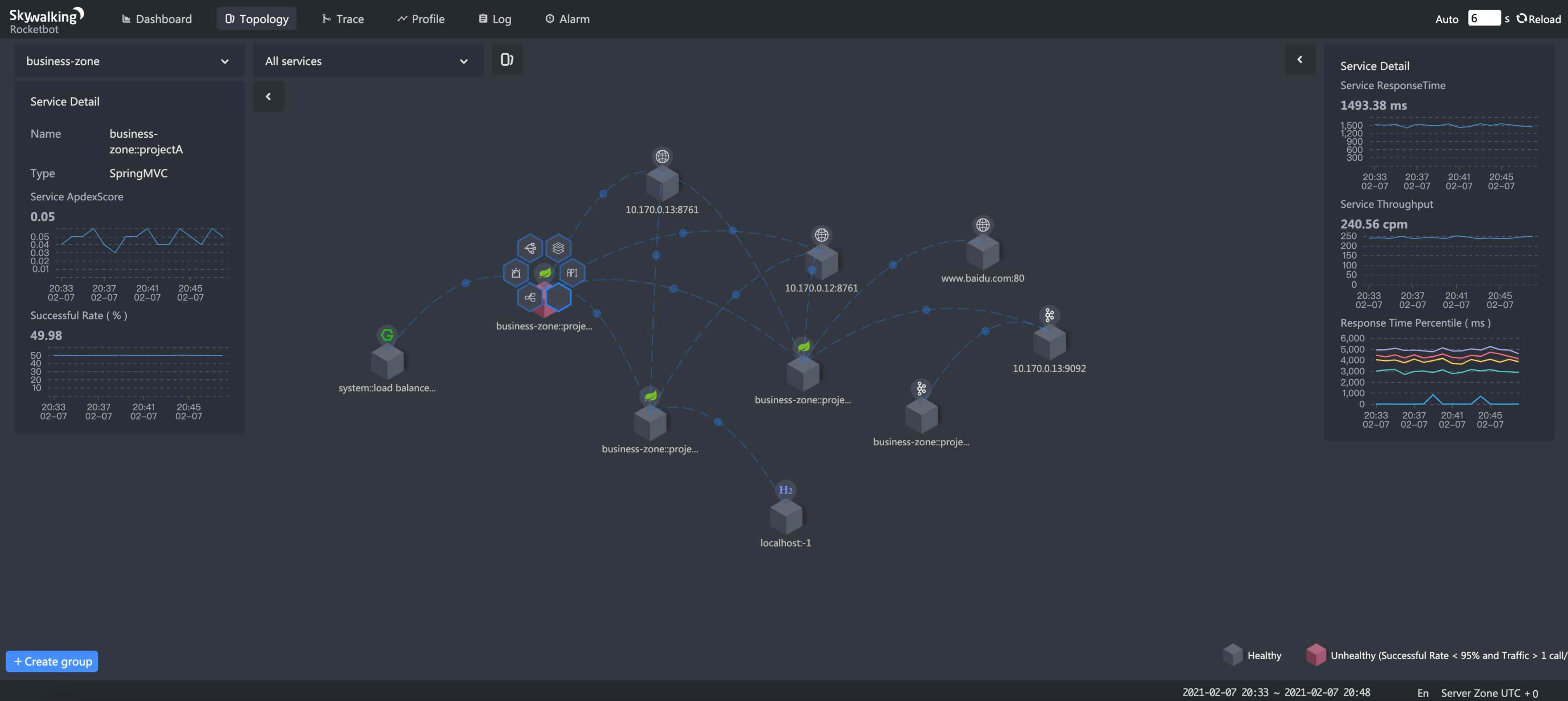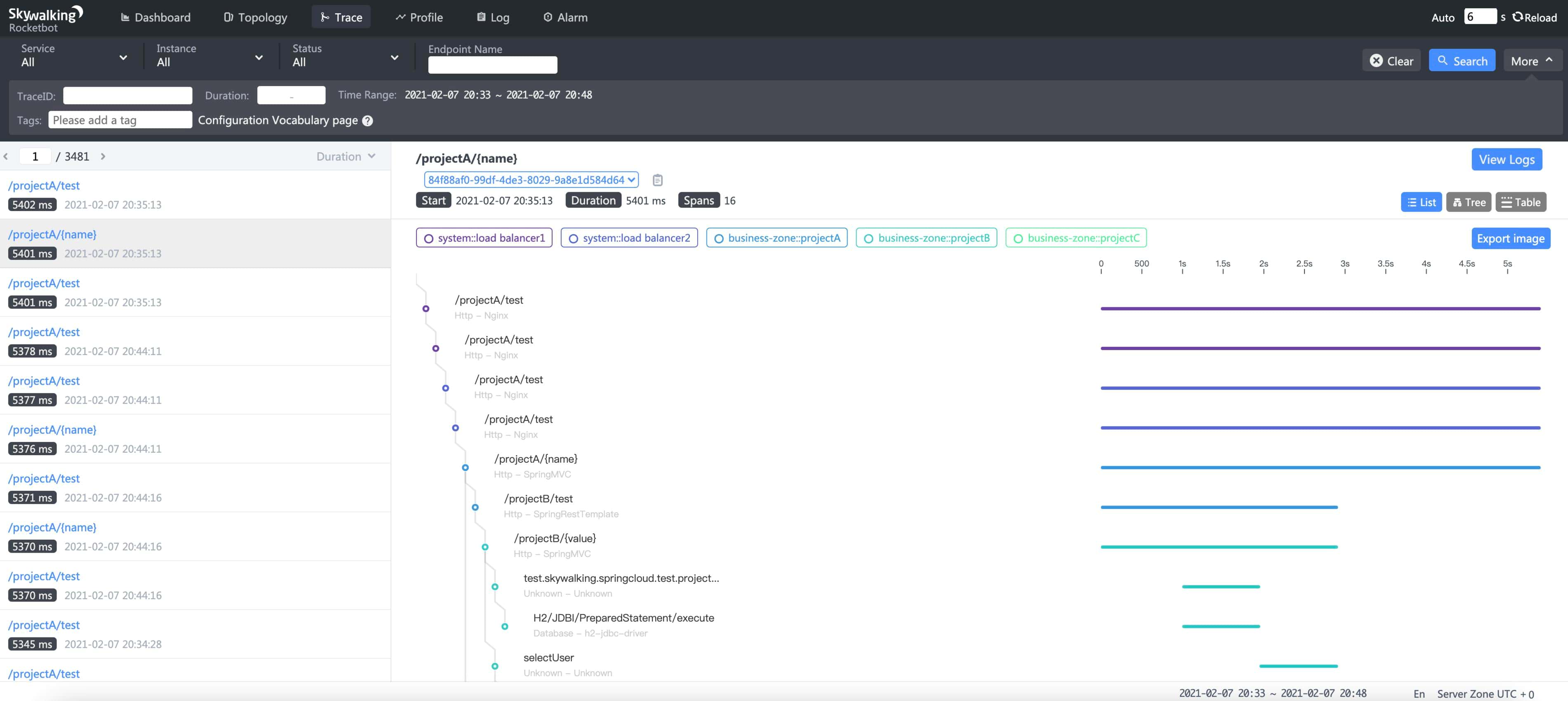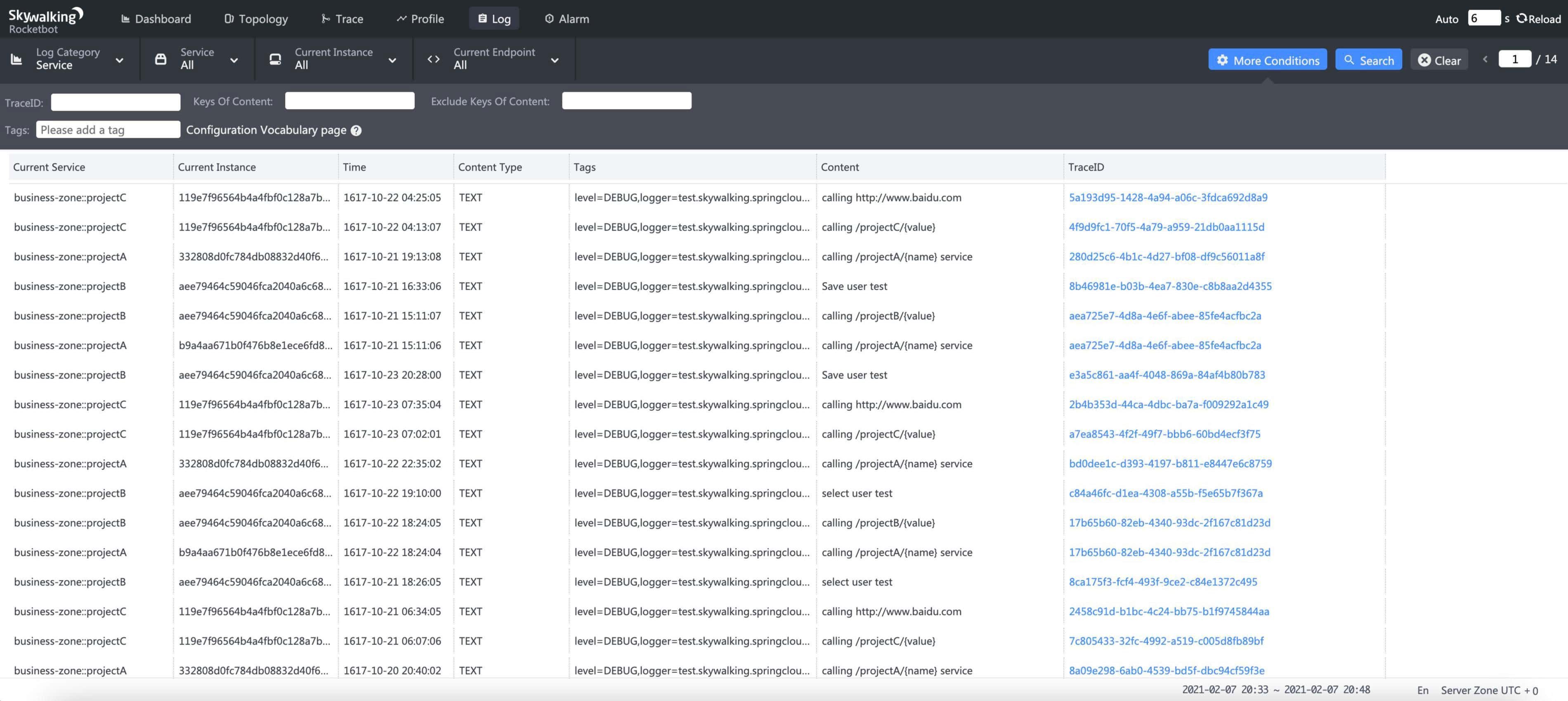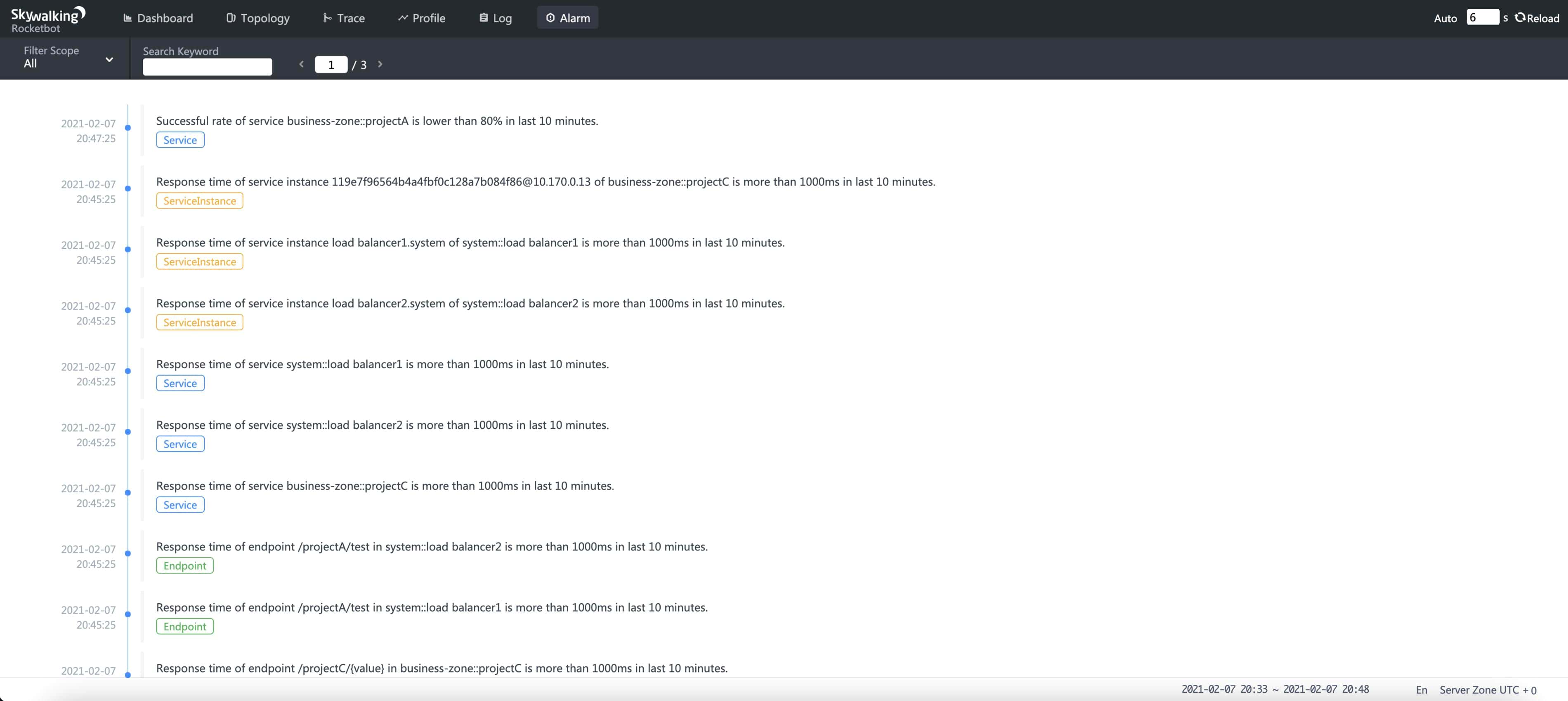 Feature List
Consistent Observability
Tracing
Metrics
Logging
Browser monitoring
Multiple Language Agents
Java
Golang
.Net Core
Python
NodeJS
C++
PHP
Lua
Lightweight
No big data stack
Adopt different scale
Modular
Storage pluggable
Cluster coordinator pluggable
Support pull/push transportation
Alarm Supported
Alarm HTTP/gRPC forwarder
Slack notification
Dingding notification
WeChat notification
Raw metrics data exporter
Fancy Visualization
Customizable dashboard
Topology map
Trace and profile explorer
CLI dashboard
IntelliJ IDE plugin, metrics side by side with codes
Our Users
Various companies and organizations use SkyWalking for research, production and commercial products.
Users are encouraged to add themselves to this page. Send a pull request to add your company or organization information [here].
Any questions?
Features request, ask questions or report bugs? Feel free to file a issue or join our slack workspace.
Contributions welcome!
We do a Pull Request contributions workflow on GitHub. New users are always welcome!
Follow us on Twitter!
For announcement of latest features etc on @ASFSkyWalking.